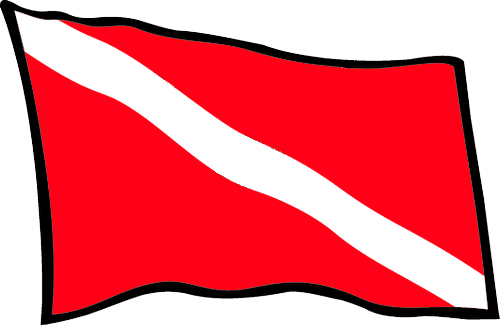 Is it really that hard to find a good scuba diving instructor?
With good planning it can be more accommodating than even your local dive shop.
I teach all over the country. So, in order to get done in the time that I'm alloted for, I have to know the material that I'm teaching, I have to know how to manage my time, and most importantly I have to be able to think on my feet. What this means is that the unpredictable nature of the ocean can't be a surprise to me. I don't take it for granted. When you live right next to the water, many do...
Good instructors don't modify their training standards when the conditions are perfect, they use that time to reinforce how easy it is to get complacent and points out how and where that serene environment can turn ugly, quickly! A study about
human factors
in scuba diving illustrate that one-third and greater of the first major factors faced by divers include:
Complacency: 44%
Overconfidence: 39%
Error in judgement due to lack of experience: 36%
Inexperience in that environment: 35%
Poor and/or failure to communicate: 33%
While it could be easy to conclude that until that time which the student develops skills to mitigate those items listed above, issues will occur. However, this really isn't the case. Of the 775 surveys completed, 317 reported that they were instructors! That's 41% of the respondents. To say that least, just because you have a good time in class and the pool, your instructor may not be as experienced as you need them to be.
So you might say that instructors and dive shops are supervised by the certification agency for whom they issue cards and buy educational materials. Sorry, but NAUI, SSI, PADI, SDI, TDI and others each have their own standards. Primarily, those certification agencies are marketing companies. The ones you've heard of the most is usually the one that did the best job of getting your attention. Now, there are similarities that are followed as agreed upon from the member organization,
The World Recreational Scuba Training Council, WRSTC
, but the
WRSTC
only have developed "minimum training standards." Whenever one teaches for the lowest common denominator it can be expected that many will slip through the cracks -- instructors and students.
Dive shops are in the business to sell scuba equipment. They have to. Regrettably, competetion from other shops, larger competitors that give price breaks on volume and internet sales make competing in the market difficult. It's not impossible, but the "mom and pop" dive shop on the corner works long hours and loyalty is hard to earn. Keeping the lights on in the store, paying employees, taxes, licensing, insurance, marketing, inventory, and incidentals consitute the greatest portion of the overhead the typical dive shop has to deal with. Running a busines is not easy. Just because it's scuba doesn't mean that the lights don't have to get paid or they won't get shut off...
What does this mean for the independent instructor? We still have to pay the bills, pay taxes, renew our licenses, have insurance, and market ourselves, but the overhead is so much lower. Myself in particular, I don't have a store front, employees, and inventory like rentals. Because of this, I end up making more per student. My overhead comes in different forms. I love scuba and I love teaching divers but I won't do it while paying the student to learn. Many independent instructors underprice their services to match what group classes often cost. Private courses in every industry are always more expensive. Even the local dive shop will charge more for them. In the end, what this means is that I have to provide a service, your training, and it has to be miles above the rest! Why would anyone pay more for private lessons that only teach what you get in the group version. It is expected that the private instructor gives more. I feel that the student deserves it, too.
In the end, the
proof of the pudding is in the eating
. If you are going to compare the two, one has to prove it. Satisfaction is subjective and hard to prove. Just read the plethora of reviews from just about any dive shop. You'll find no shortage of wonderful complements recognizing how much fun they had. Scuba is fun! Why do it if it wasn't? In any activity, the results of bad training are different. Scuba education is not like taking tennis lessons. If you don't learn well from your instructor, you just lose the game. If you don't learn enough in scuba, the consequences are significantly greater. I often say that training should not be to teach you how to get into the water, but how to get
out
of the water.
In the decade of teaching I now have under my belt, a couple of industry leaders stand out in how they influenced the way I teach. The proof is in the pudding... Can the student demonstrate what they've learned in a manner that would indicate they can now dive without the instructor. When I'm asked how to determine if someone is a good scuba diving instructor I tell that person:
The best instruction isn't about following standards, checking off boxes, and how much experience one says they have.
You'll know if you're well trained when you can decide not to go diving and make that decision without an instructor intervening.
If the instructor issues a certification card before you are emotionally and confidently ready, you will never grow into it.
Just because you pay for training doesn't mean you get the certification. Certification alone does not guarantee competence.
After telling them, they always know...
Read a little more about these concepts in the following two articles:
Dive Training Magazine: July 2012. Editorials:
Addressing the Issue of Diver Competence
. Text by Alex Brylske
Diver Magazine: January 21, 2014. Dive Training Today: A Perspective. An industry and training veteran says
A poorly trained diver is a dropout statistic waiting to happen
. Are you one of them? Do you agree? Text by Bret Gilliam